On August 19, what is possibly the most shocking news in the entertainment industry broke out. Jeon So-Mi, the winner of Mnet's survival program "Produce 101" and the strongest candidate for JYP's upcoming girl group, decided to part ways with the agency.
JYP Entertainment seemed like they did not have much to say in the matter. In their short and concise statement, the agency officially announced the departure of Jeon So-Mi and thanked the fans who have supported and stood by the artist and the company until now.
Because they did not reveal the exact reason for her sudden departure, it created many speculations. Some said Jeon So-Mi had to leave because the debut for JYP's new girl group had been delayed, and others said JYP wanted Jeon So-Mi to go back to being a trainee and join for a possible season 2 of "SIXTEEN" as a contestant.
Other extreme speculations even said the artist must have violated terms of their contract, such as dating while forbidden, and JYP Entertainment had kicked her out.
However, soon afterwards, the second wave of shocking news came in when "The Black Label," a subsidiary label under YG Entertainment led by producer Teddy, confirmed that Jeon So-Mi had transferred to the company and is most likely to debut as a solo artist.
Even though the news killed most of the speculations that had previously come up in conversations, it gave birth to an accusation that So-Mi had went behind JYP and her fellow trainees' backs by "selfishly" leaving before their debut.
But I think otherwise.
In my opinion, So-Mi moving to The Black Label was the best thing to happen for both Jeon So-Mi and JYP Entertainment.

First, Jeon So-Mi finally gets a chance to debut as a legit artist
It's been years since So-Mi first appeared in the entertainment industry. She participated in JYP's survival program "SIXTEEN" in 2015, through which a legendary girl group TWICE debuted. She even made it to the final round, and as a major lineup, too, but unfortunately did not make the cut to become a member of TWICE.
Even though it made many fans upset and So-Mi herself, she did not back down and participated in another survival show "Produce 101" by Mnet in the following year.
After spending restless days and nights competing against other trainees, So-Mi came in first and became the center of a project girl group, I.O.I. It was sweet while it lasted, but the project ended in about a year, resulting in So-Mi going back to being a trainee.
Once she gained a stable fandom and proved her popularity, JYP Entertainment finally and officially accepted her as one of its artists. Afterwards, she appeared in various TV programs and more project girl groups, but it was still an endless rollercoaster ride.
She was in desperate need of stability, a literal label to identify herself with.
By singing with The Black Label, she finally found a place that promises her a solidity in her career. Whether as a group or as a soloist, she can finally have a permanent job, instead of floating around the industry joining yet another survival show or a project girl group.
At last, Jeon So-Mi gets a chance to shine like an idol that she was born to do and continue doing what she loves without worrying that it will come to an end.
2.
JYP Entertainment avoids a possible "Jeon So-Mi and Others" situation
This is the real reason why I decided to write this piece.
The biggest concert from fans of JYP with the departure of So-Mi was that it had possibly delayed or caused problems regarding the debut of a new girl group under the agency.
Prior to So-Mi's departure, rumors had circulated around the web that she had been practicing with other prospective trainees, including Lee Chaeryung and Shin Ryu-Jin to debut as the agency's new girl group. Many official news articles and pictures from fans seemed to back up the rumors and created much excitement and curiosity among fans.
Then, it broke many people's hearts when they found out that Jeon So-Mi was no longer debuting as a member of next JYP girl group.
While no one knows the real reason behind the sudden departure, I always thought it was only a matter of time before So-Mi left the agency. In my opinion, she had been too exposed to the public. Through various survival programs and project girl groups, even her family members had gone viral. Compared to other trainees, Jeon So-Mi was no longer a mystery; she had already revealed everything about herself even before the actual debut.
https://www.youtube.com/watch?v=jzqoxeUqKe4
In other words, the public has already established a certain perception and image of Jeon So-Mi.
Consequently, if JYP Entertainment were to create a girl group that included So-Mi, the whole image and concept of the group would have had to be centered around her. Without a doubt, it would have resulted in a "Jeon So-Mi and Others" situation.
Now that Jeon So-Mi had gone to The Black Label, the agency can finally commit to building characters for other prospective members. The trainees have to show that they are more than just friends of Jeon So-Mi and freely showcase their own talent.
That's why JYP Entertainment confirmed the next center member for its upcoming girl group – Shin Ryu-Jin,  the winner of YG survival program "MIXNINE."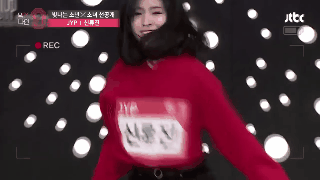 If Jeon So-Mi had ended things weirdly with JYP Entertainment just like some people speculate that she did, she would not have been able to stay in the BIG3. The reason why she was able to go to YG (even if it's a subsidiary label) immediately after leaving JYP is because all three parties involved saw their own benefits to the situation.
By signing with The Black Label, Jeon So-Mi finally debuts and proves that there's more to her than what the public knows. By accepting Jeon So-Mi, The Black Label proves they are more than just a hip-hop label; they are innovative and initiative. At last, by letting go of Jeon So-Mi, JYP Entertainment can focus on the remaining trainees and build on public's curiosity and gain attention for their upcoming debut.
All we have to do now is to trust that So-Mi will shine the brightest wherever she chooses to go next, and that Teddy will take good care of her.
by. Dasol Kim
Disclaimer: The opinions or views contained in this article may not represent the opinions or views of Kpoplove, The Korea Daily, its employees, agents or affiliates.