On November 30, Red Velvet made a comeback with their 5th mini album "RBB" and title track of the same name. It was only three months after their successful "Power Up" promotions that the news generated much excitement from K-pop fans all around the world.
Especially when they revealed that the title track is "Really Bad Boy," suggesting yet another "girl-crush, boy-killer" concept, fans were expecting a bop that would follow closely to the footsteps of previous hit-tracks of the similar concept, "Peek-a-boo" and "Bad Boy."
And in one way or another, we did get something that was somewhat similar to them, with members running around busy trying to escape from werewolves in what seems to be an abandoned graveyard on a foggy night. It was a fun bop, indeed, with Wendy's high pitch screaming (that was actually amazingly in tune) and a catchy "you're a really bad boy" hook. Yet, there was something that kept pulling me back from adding the track into my daily playlist.
https://www.youtube.com/watch?v=IWJUPY-2EIM
Despite the fans' attempts to promote the track, "RBB" soon disappeared off many domestic charts. Tracks by other artists, such as Song Mino of WINNER and Wanna One kept pushing the track down the ranks, eventually letting even their non-title tracks to soar above the newest release of them all.
As a fan of Red Velvet, I was rather disappointed with the comeback. Usually, I am able to find a way to love all tracks no matter what, with "Rookie" as my personal hardest track to do so, but I just simply couldn't figure out what was so charming about "Really Bad Boy."
Here are two main things that I personally found the most disappointing about "RBB"
1. Hugely Miscalculated Timing
When they released the music video for "RBB," it was quite apparent that the whole thing was based on a "Halloween" theme. The werewolves and pumpkins provided the spooky vibe to the video and the screaming from here and there added the horror to the song.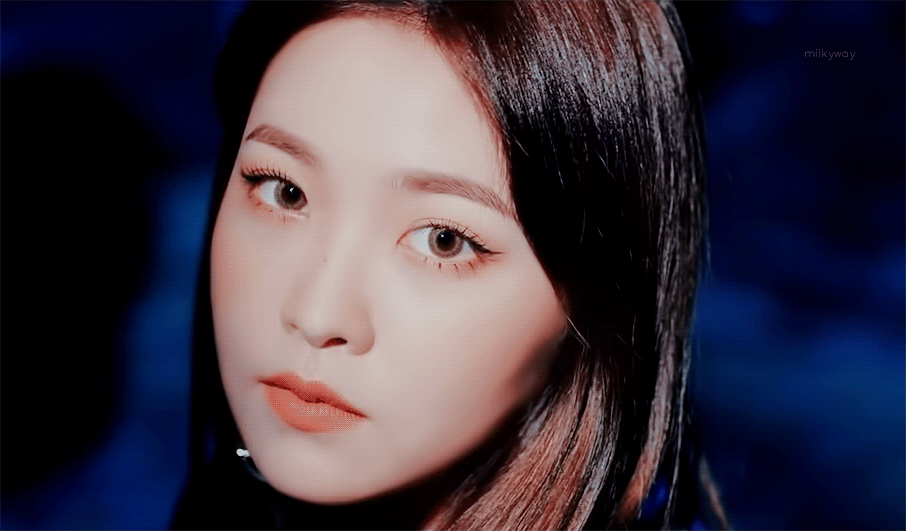 People started speculating that there must have been a huge miscalculation on SM's marketing plans, since it was clear that the music video was meant to come out in time for Halloween, which was more than a month ago.
While other idols are trying to come up with their own Mariah Carey and Michael Bublé Christmas albums, Red Velvet is still trying to escape from ghosts, that is the ghost of their agency's bad management skills.
Yes, "RBB" is catchy enough for the ReVeLuvs to swoon over, but it's not strong enough for the general public to want to listen to them at near-Christmas time. For a track to succeed, it needs not only the support from their fans, but also the approval of the general public. "RBB," by hugely miscalculating the timing failed to received the recognition of the public, which resulted in the rather disappointing results on various domestic charts.
Surely, the group has some other plan to celebrate the end of 2018. Maybe they are also preparing to drop their own Christmas album, ready to truly dominate the music market as they sort of failed to do so with "RBB."
Whatever SM has in plan, they need to realize that "RBB" is not in any way the right way to end what could have been one of the most successful years of Red Velvet.
2. Been There, Done That
Previously, Red Velvet was known for being more successful with "red" tracks, such as "Red Flavor" and "Dumb Dumb" more so than their "velvet" tracks. However, with "Peek-A-Boo" and "Bad Boy," they were finally able to gain the public's blessing for their "velvet" tracks as well, as they stole the hearts of many with daring new looks. Thus, the group finally became Red and Velvet – proving that they are capable of pulling off both cute and sexy concepts.
However, I personally feel like they have gone slightly overboard with "Really Bad Boy."
I could understand why they decided to make a comeback with another girl-crush look, as it has proven to be successful in the past, but it's a fact that they have already, as commonly said, "been there" and "done that."
Some of us are tired of these girls trying to go after the bad boys. I thought maybe it's time that they showed off their amazing vocal skills in a different manner, as they did in "One of These Nights," which was another successful "velvet" track.
The public knows what these girls are capable of. We know they have amazing vocalists and dancers. We know they can do more than just screaming and repeating "you're a really bad boy" over and over again.
As important as it is to keep the materials that were once successful, it is also important to give them the music in which the members can showcase their unlimited potential as singers and artists. Red Velvet could have done better than "RBB" and I'm looking forward to what they will bring to the table for their next comeback.
Image Source – SM Entertainment
by. Dasol Kim
Disclaimer: The opinions or views contained in this article may not represent the opinions or views of Kpoplove, The Korea Daily, its employees, agents or affiliates.