Writer Jung Yoon-jung met up for an interview to share her thoughts on 'The Bride of Habaek'.
tVN's Mon-Tues drama, 'The Bride of Habaek' (2017) will air its final episode on August 22.
The drama gained much attention because of the collaborative efforts of PD Kim Byung-soo from 'Nine: Nine Time Travels' and Writer Jung Yoon-jung from 'Misaeng'. In addition, the fact that it was a spin-off of a famous man-hwa of the same name, and featured a star-studded cast consisting of Nam Joo-hyuk, Shin Se-kyung, Im Joo-hwan, Krystal and Gong-myung also contributed to its initial popularity.
The comedic story-line, along with the intense romance between the two characters received favorable responses from viewers. The gripping characters, diverse range of emotions and unpredictable endings contributed to the drama's mania fan base.
One of the main figures behind the drama's success is writer Jung Yoon-jung. The writer met up with media representatives at a tea house in Sangam-dong, Mapo-gu, Seoul, to talk about a variety of topics such as her thoughts on writing for the drama and her opinion on the ending episode.
The Concept of a God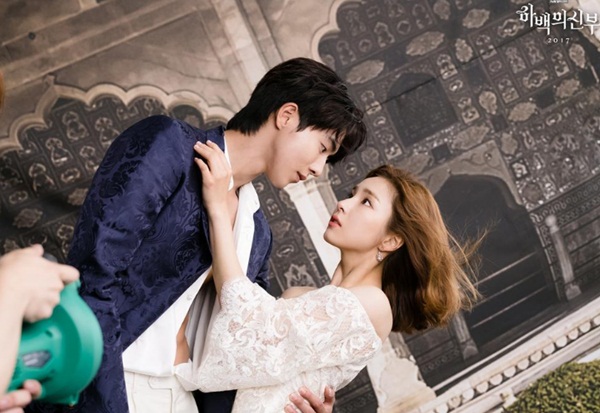 'The Bride of Habaek' (2017) borrows elements of classic fantasy and characters from the original man-hwa, yet sets itself apart as its own unique spin-off. The fantasy genre was a challenge to pull off, and much thought went into deciding the concept and nature of a god, and in the overall drama production.
"There would have been a lot of dilemmas if we followed the original work. Instead of fumbling around with it, we decided to just borrow the characters instead. That way, the original work would stay untouched," said Writer Jung.
"Our team met up everyday for a year. We struggled with the question of 'What is a god?' and thought about reasons for why it was necessary for a god to appear in a romance drama. In the end, we figured out the answer through So-ah and Ha-baek and So-ah and Hu-ye's relationship–that a god is an entity that protects you and stands by your side during hard times."
Characters Before the Story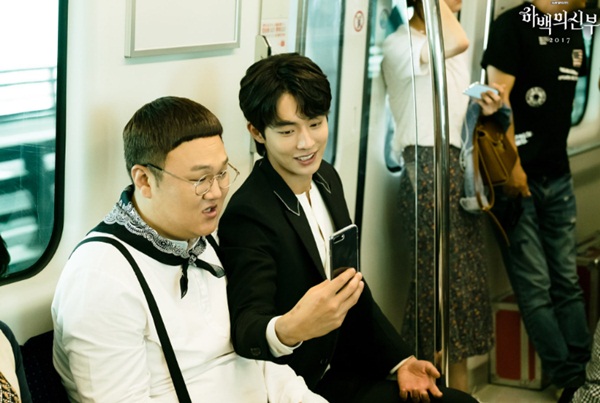 There were also unexpected parts to 'The Bride of Habaek', such as Habaek's divine powers. Many expected his powers to be similarly portrayed as 'Goblin"s Kim Shin (Gong-yoo).
However, the drama portrays Habaek as a god without powers, one who adapts to the human world with the help of So-ah. Although he is the 'King of Gods', the drama portrays him as any other human.
"'The Bride of Habaek' is character-driven. I wrote the story hoping that the five characters would stay in the audiences' minds. Even after the drama ended, I wanted it to feel as if the characters were still living with us in this world," she said.
"In order to do so, I thought it was important to give the audience more time to think and ponder. I slowed down the pace of story and controlled the narration so that it wouldn't overpower the characters or get in the way. I wrote the narration with the intention of bringing out the characters. This drama was more character-focused, so the dramaturgy was different."
"Habaek's Narrative is So-ah"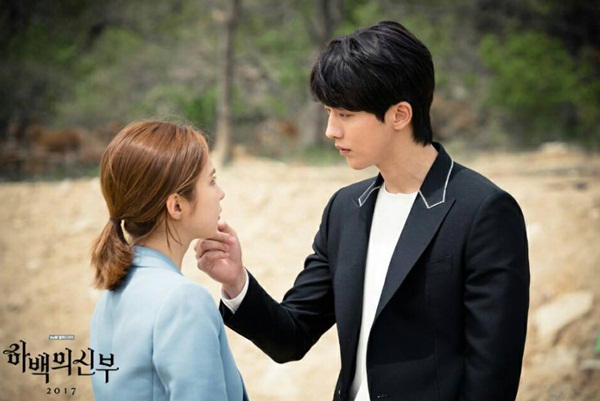 When asked about 'The Bride of Habaek"s main narrative, Writer Jung responded, "Habaek's narrative is So-ah."
"The two pass by each other without realizing, often to a frustrating extent. They only realize how much the other person means to them when they're apart, which makes the emptiness feel bigger. Finding the god's stone or Judong, those things are not important–they're simply there to keep Habaek near So-ah. The plot reveals Habaek's ultimate goal in the beginning. Habaek is unable to realize that goal at first, but spending time with So-ah wakes him up and makes him realize it."
Original article
by Kim Na-hui
Translated by Janet Kang